When it comes to brightening up your home with natural sunlight, skylights and solar tubes are two popular options that can transform your living space. But which one is the right choice for your home?
Skylights: The Timeless Elegance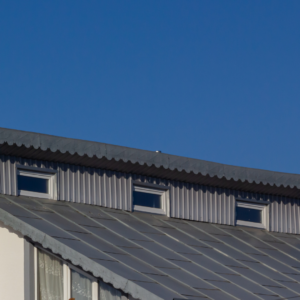 Skylights, those classic roof windows, have been brightening homes for decades, and for a good reason. They are like portals to the sky, allowing the sun to flood your rooms with warmth and light.
Skylights come in various styles, from fixed to vented, and they can be customized to fit your aesthetic preferences and architectural needs.
One of the standout features of skylights is their ability to provide a direct view of the sky. Imagine lying in bed and gazing up at the stars or watching a gentle rain shower from the comfort of your living room.
Skylights can truly bring the outdoors inside and create a connection with nature that's hard to beat.
However, skylights do require some roof real estate, and their installation can be a bit more involved.
You'll need to consider factors that is right for your home like proper placement, potential roof modifications, and flashing to ensure a leak-free installation. Skylights also tend to be pricier than their tubular counterparts, but many homeowners find that the investment is well worth the benefits.
Solar Tubes: The Space-Saving Marvels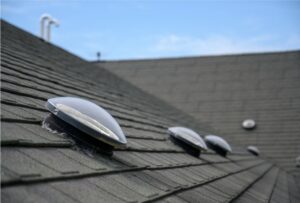 If you're looking for a more budget-friendly and space-saving option that still floods your home with natural light, solar tubes (also known as tubular skylights or sun tunnels) might be the answer.
These compact wonders are designed to capture sunlight through a small rooftop dome and channel it into your living space through a reflective tube.
Solar tubes are especially well-suited for areas where a traditional skylight might not be feasible due to space constraints, like narrow hallways or small bathrooms. They're also easier and less costly to install since they require minimal roof modifications and flashing.
One of the key benefits of solar tubes is their ability to distribute light more evenly throughout a room. The diffuser at the end of the tube disperses the sunlight, reducing harsh shadows and creating a softer, more natural illumination.
Additionally, some solar tubes come with integrated electric lighting for nighttime use, adding extra functionality to your home.
Choosing the Right Fit for You
When it comes to deciding what is right for your home between skylights and solar tubes, it ultimately depends on your home's specific needs, your budget, and your design preferences.
Skylights offer a direct view of the sky and can be a stunning architectural feature. On the other hand, solar tubes are space-saving, budget-friendly, and provide even diffused light.
Consider factors such as the location, purpose, and aesthetics of the room you're illuminating.
If you have the space and the budget for a skylight and value a direct view of the sky, it might be the perfect choice.
If space and budget are constraints, and you prefer even diffused light, solar tubes can be a fantastic alternative.
Whether you opt for the timeless elegance of skylights or the space-saving marvel of solar tubes, both options will infuse your home with the beauty of natural sunlight, creating a brighter, more inviting living space that you'll enjoy for years to come.
So, let the sunshine in and brighten up your home in a way that suits your unique style and needs!
Are you looking for a quote and advice on what will fit best on your roof? Contact Shepherd Roofing & Renovations for a free inspection and quote!